Ideas4ADIs - Online Bookkeeping
Your business needs to keep accurate records, which can be a time consuming task.
Previously this meant laboriously noting all business transactions. Nowadays though, technology can help, with software available that makes bookkeeping much easier. However, it can be difficult to use.
Ideas4ADIs Online Bookkeeping is different. It has all the advantages of software, but with the added benefits that come from an online system. These can mean major time savings for your business. We offer two packages:

Standard – The ideal package for the independent driving instructor
Premium – The ideal package for Driving Schools and Fleet Driver Trainers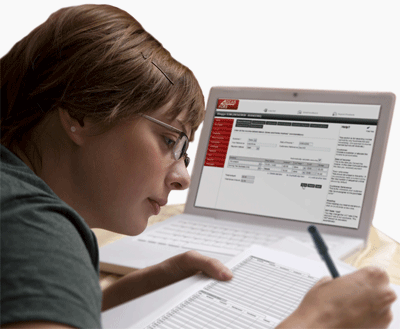 The many advantages of our online bookkeeping system include:
Easy to use - no experience needed
No software to install
You always have the latest version
Security and confidentiality
Half hourly backups safeguard your data
Simple data entry can mean huge time savings
Powerful, useful reports at the click of a button
Manage business bank accounts and credit cards easily
Full invoicing facilities available
Automatically calculates VAT reports
Keeps up to date lists of your business assets
Works on almost all computers, including Mac and PC systems
Access your records securely from any computer at any time
FREE 14 day trial of our easy to use on-line software package to get you started.
Sign up now by clicking the button on the right hand side!
Get 12 Months Subscription for FREE ...when you become an Ideas4ADIs Accountancy & Tax client